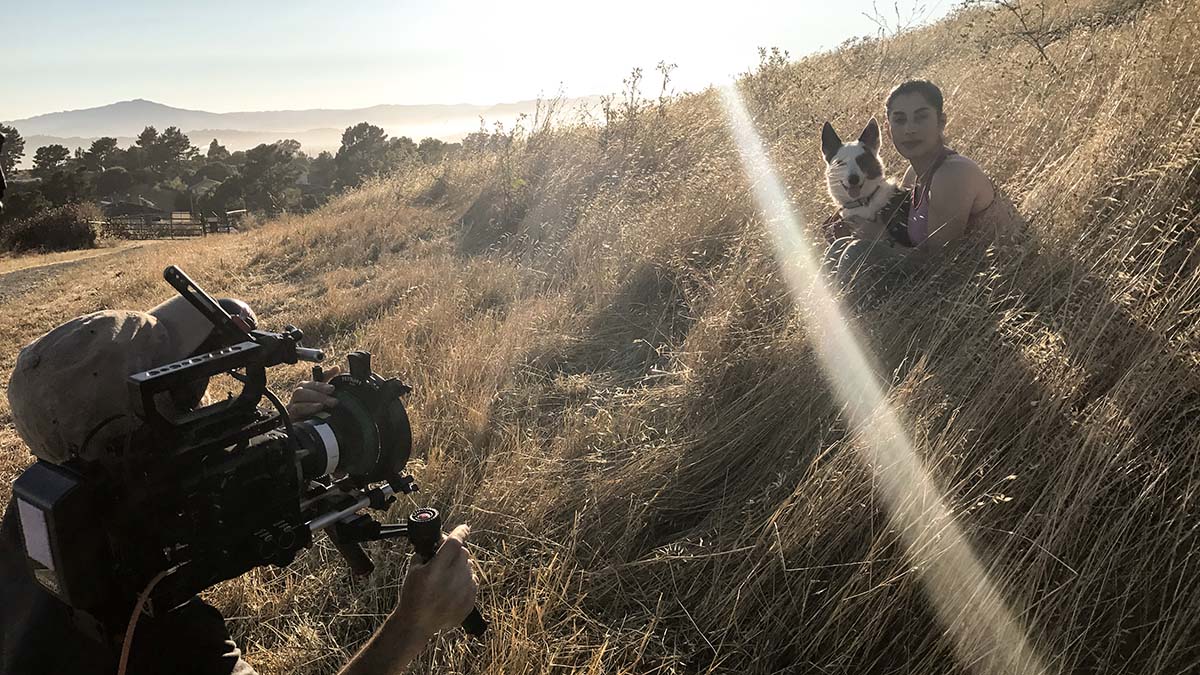 From one of our actors on this shoot:
"I really enjoyed this group of people. Really fun. They didn't behave like normal people. But I didn't mind. They fed us well. They did keep telling me to sit in one place which got old after awhile. But then I did get to run around a lot too. I would definitely play with them again. They smelled nice."Argus
What a fun shoot! And great cinematic locations and of course talent. Rich spent a couple afternoons scouting locations. Came up with a great park near San Pablo Reservoir, called Kennedy Grove. Huge lawn area surrounded by giant eucalyptus trees. The client, Sage Veterinary Clinics, supplied the dogs and they did an excellent job. Our first star, a very handsome German Shepherd named Argus, was way into fetching a ball. He worked excellently with our actor, Amaru. Some great hand-held shots by Mike Malmberg, Director of photography.
Our next location was Wildcat Canyon Park, above East Richmond, overlooking the whole bay. We had some interloping cows walk through our shot a few times and one bull who was a bit pushy in his approach but everything went great. Television spot production always brings interesting challenges. The dog here was an Aussie Mix named Kaya. She was great, running through the fields with actress, Maria.
Our last location, the next day was in Montara Beach area. Our actor here was Lucas, a ten year old Goldendoodle. Full of energy and somewhat anxious about losing track of his Mom, but delivered a great performance once we distracted him. Audie, our human actor, did great playing with Lucas and also driving him in the brand new Mustang. Director,
Shad Selby
, was really happy with the results. After we wrapped we had dinner at
La Costanera
restaurant. Delicious! Very proud of this TV spot campaign for a great client.