Since we founded Iron Mountain Films in 1987, our goal has always been to obtain the highest level of production value and offer our clients the most bang for the buck. We've consistently provided clients with enormous creativity, solid writing and a compelling visual style.
AWARDS Twenty-six GOLD Addy Awards Eleven National Telly Awards Four Crystal Awards- International Association of Business Communicators National Savvy Award, City-County Communications & Marketing Association Winner of A/V Video Magazine's National Best Marketing Video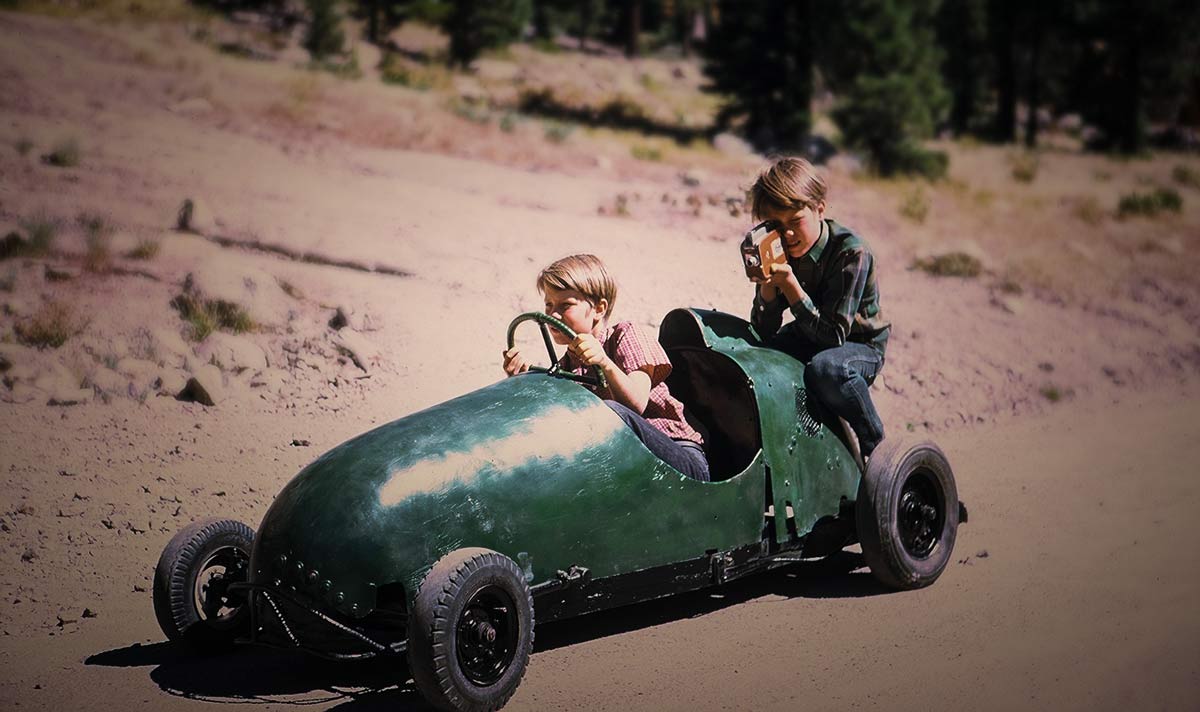 Richard Malmberg
Producer/Director
Richard has directed television commercials for AT&T, Surewest Wireless, Chevy Lumina, Sierra Pacific Power, Citifare Transit, Sacramento Bee, Heart Federal, Harrah's, and Northern California Cadillac. He wrote and directed a video for Spruce Technologies as well as Abekas Video Systems, Scitex Digital Video, and imMix which won AV Video Magazine's Producer's Award.
His work has also included political commercials as well as PSA's for the League of Women Voter's, California Office of Traffic Safety, and award-winning spots for the California Student Aid Commission. He also served as a director on "America's Most Wanted".
Starting as an actor, Richard has performed in local and regional theatre in Santa Barbara, Sacramento and Denver, including several roles with the Colorado Shakespeare Festival. For three years, Richard wrote and performed his own comedy act in top clubs in Denver, Boulder and San Francisco.
Richard began creating commercials as an audio engineer and voice talent. He also performed in front of the cameras in two national television commercials for Clorox. He remains in demand as a voice talent for radio and television commercials across the country. Richard graduated with honors from the University of California at Santa Barbara in Dramatic Arts.
Michael Malmberg
Producer/Cinematographer
Mike's cinematography credits includes Stolen Moments (feature film), Dark Pool, (web series), Microsoft, PG&E, Hewlett-Packard, (corporate), AT&T, Access Dental, California Office of Traffic Safety, California Community Colleges and Sierra Pacific Power (TV spots). Equally comfortable in 35mm and HD video, he has lit and shot hundreds of promotional, documentary, educational and commercial productions for Iron Mountain Films, including award-winning demos for Scitex Digital Video.
Michael serves as producer and director of photography. His notable work includes shooting for Madonna's "Borderline" video, several movies for HBO, TV spots for Eukanuba, Kia, Chevrolet Lumina, Miller's Outpost, a series of television commercials for SMUD, an ongoing series of corporate videos for Pacific Gas GOVERNMENT Electric, an award-winning video for the California Attorney General's Office, the webisode series, "Dark Pool" and Hard Copy.
Marie Oyler
Producer
So they wanted me to come up with a new bio for the website. What is it that I do at Iron Mountain Films? It would be cliché to say that I wear many hats and also literally incorrect, as I have not actually worn a hat since I moved here from the rocky mountains over 25 years ago. I did, however, recently buy a hat made of qivuiut, which is the soft downy underwool of the arctic muskox, but I have yet to wear it, perhaps next Christmas in Colorado! ….Thanks, Marie, we will take it from here…
Suffice it to say that Marie is devoted to the happiness of our clients. She has an extensive background in coordinating all aspects of film and video from pre-production through post and working hand in hand with many major state and county agencies in California. Her forte is managing the combined efforts of our production staff, specialized crew on remote locations and our clients and the agencies that we work with to provide a superior polished production everytime.
Marie has over 20 years experience producing a multitude of commercial television spots, heartfelt documentaries, poignant as well as informative corporate videos and of course being based out of Sacramento –numerous political campaigns.
Lynn Malmberg
Creative Director
Lynn Malmberg began her career in Los Angeles learning production design as a scenic and set dresser in some of the finest art departments in the world including Disney, Universal, MTV and TNT. She then moved into writing, directing and producing projects both as an independent and as Creative Director for Iron Mountain Films. Lynn executive-produced the feature film "Stolen Moments" (2015) now streaming on Amazon.com and other platforms, as well as 12 episodes of the award winning web series "Dark Pool." Television pilots include "Cyber's Web," a technology-based series for young audiences, and "Carpool," an environmental comedy which she wrote and directed. Most recently, she production-designed the feature length film "Not Your Year" (2017). Lynn also co-created award-winning animated ad campaigns for the Snell Memorial Foundation and RMS, Inc. Other commercial clients include Post Cereals, Chevrolet, SMUD, PG&E, and the Sacramento Kings as well as myriad campaigns for the state of California. Lynn holds a Bachelor's Degree in Fine Art and continues to work as a painter and ceramic artist.